With four passes as the key to moving the ball up the pitch your players will learn how to break from midfield with speed and accuracy to make counter attacks lethal
Coaching Objectives
Get midfielders surging forward with lightening breaks under pressure from the rule that a shot must be taken when four passes have been made.
Drill Setup
25 Mins
12 Players
2 Goals
6 Bibs
30x35 y
What the Players Do
For this drill you need an area 40 x 30 yards split into three zones: outer zones are 15 yards and the central zone is 10 yards, 12 players, 2 goals, bibs, cones and balls. Set up each team so they have 2 players in the defending zone, two in the middle zone and one in the attacking zone. Play for 25 minutes.
Once the keeper has passed the ball out teams have four passes from before they have to shoot. The pressure is on the midfielders to move the ball quickly. If more passes are taken the ball is given to the opposition. Players stay in their zones if they are defending but can move around when attacking.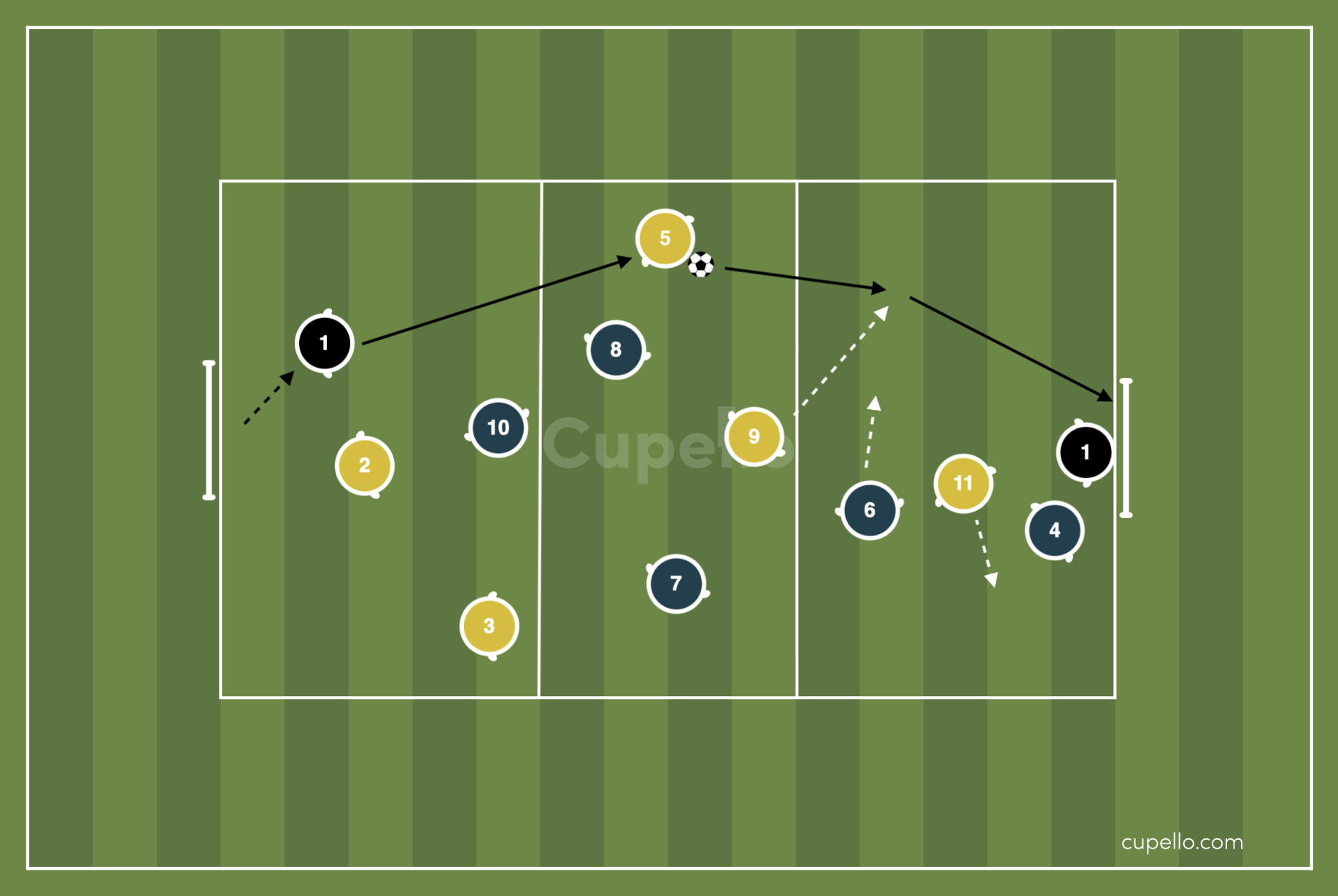 Players work the ball up the pitch.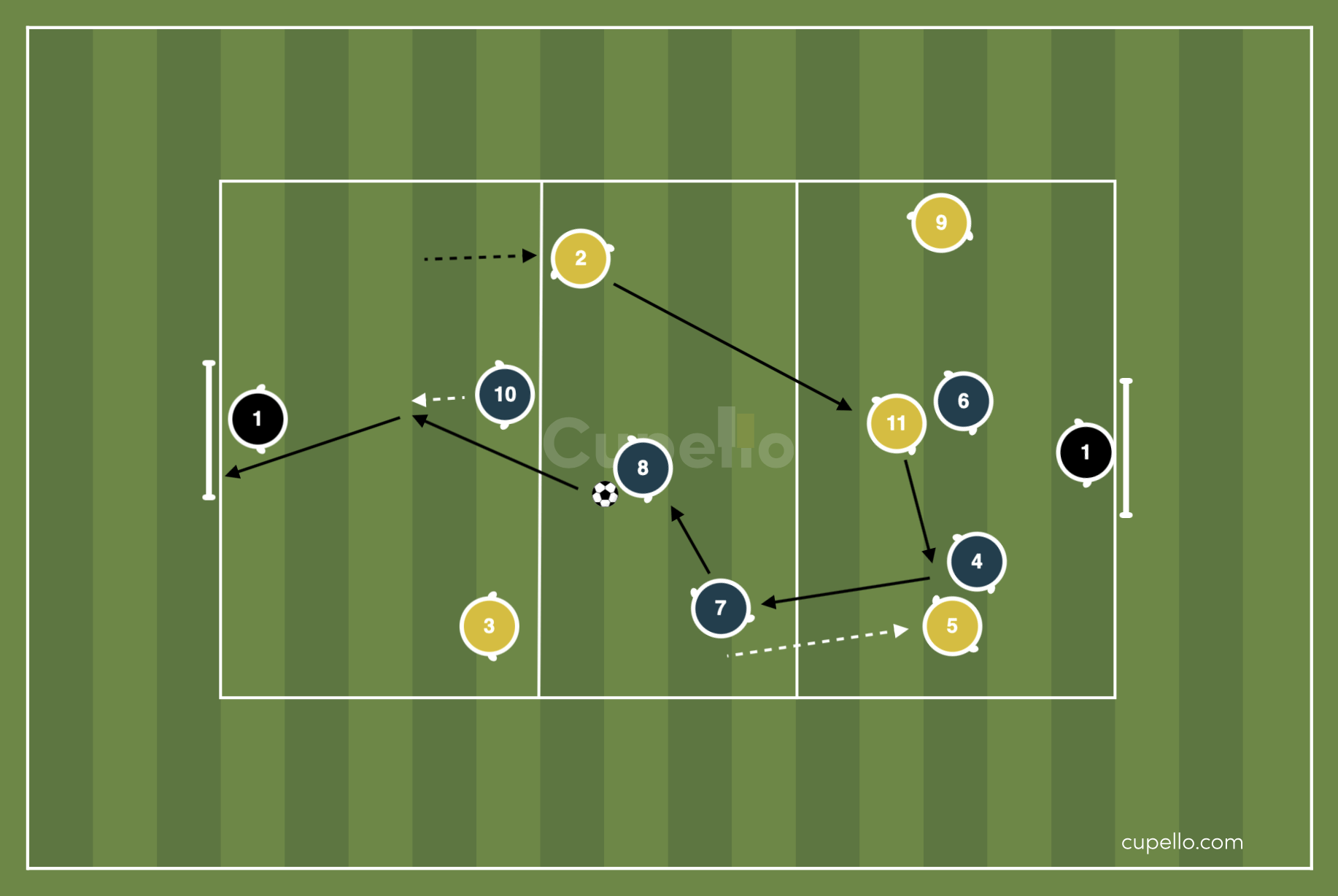 The blue team win the ball and then counter by passing the ball through midfield.
Coaching Tips
Passing
Timing of the pass is key to how the player receives the ball whether a through ball for the player to run on to or a switch of play. Pay attention to the passes and the speed which the ball circulates at. Never lose control over the speed of the ball, speed up or slow down the ball's speed.
Playing Through Midfield
It is about more than just passing – recognising when to play forward and when not to, releasing the ball and when to dribble. Sometimes a pass can take out midfield by playing the ball from deep rather than playing through midfield.
Ball Control
Try to move the ball quickly, using a maximum of one or two touches.
Try to get players to use one touch passing and only to depend on a second touch when they have to control a poor pass.
When we make the pass between the lines to the attackers it should be a firm pass.
Players should learn when to control the ball and slow the play down and when to play one-touch to speed the play up.
Modify the Session
Add passes if the players are struggling -- you shouldn't need to make it harder.